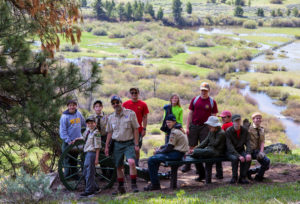 On the first weekend of June, 2019, Troop 1911 went camping at May Creek in Montana's Big Hole Valley.
Saturday started with a trip to the Big Hole National Battlefield, a site that commemorates a battle between the Nez Perce tribe and the US government in 1877. It was an emotional experience – the Scouts watched a film in the visitor's center that described how many in the tribe died in an early morning attack where US soldiers fired into the tipis of the sleeping families.
After the film, Scouts toured the battlefield, including visits to the Monument, an overlook, and the spot where a Howitzer cannon was used to fire upon the encampment.
Later that afternoon, we traveled to the Pintlers to help Tucker with his Eagle project – clearing a new trail that allowed access into the wilderness. The Scouts cut brush, broke trail, and emblazoned trees with trail markers – a candle-like figure purportedly first used by Gifford Pinchot (first Chief of the Forest Service) to symbolize lighting the way through the forest.
On the way back to Missoula Sunday, we stopped at Lost Trail Hot Springs, where the Scouts played games in the pool and even practiced their swim qualifications.
Bridge at the Battlefield at the beginning of the hike.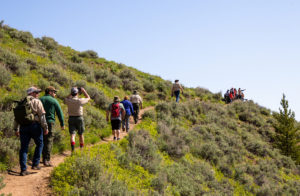 Heading to the Battlefield Overlook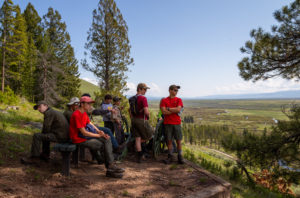 A stop at the Howitzer site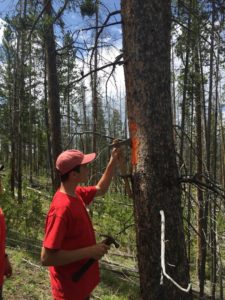 Will helps with a trail marker in the Pintlers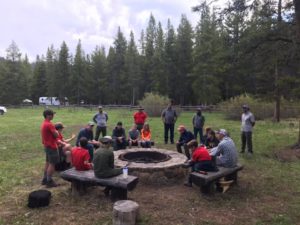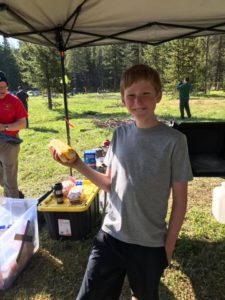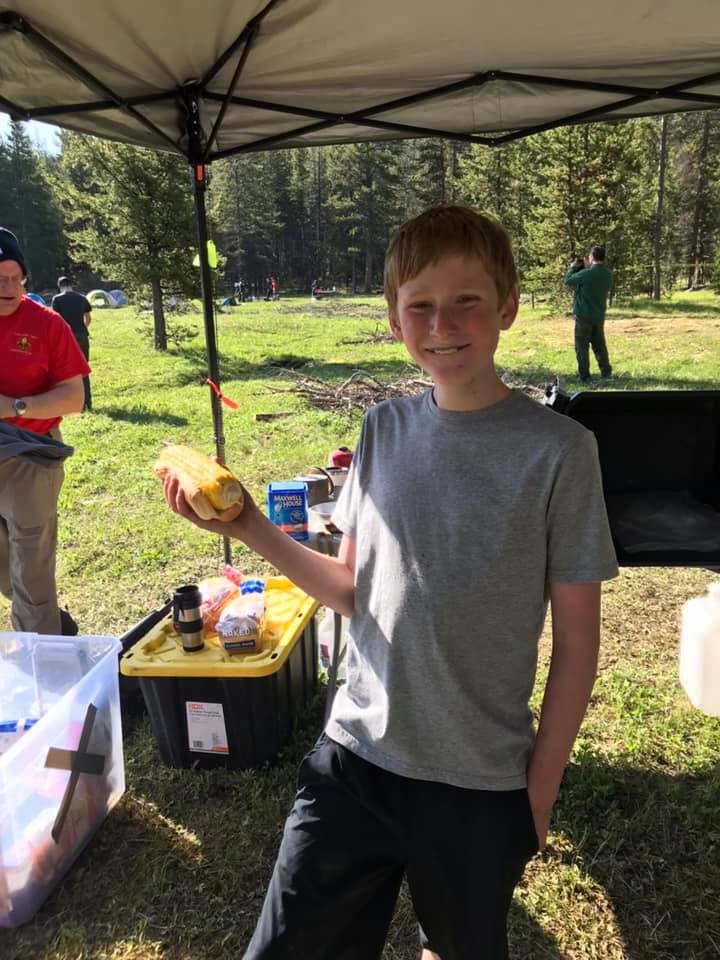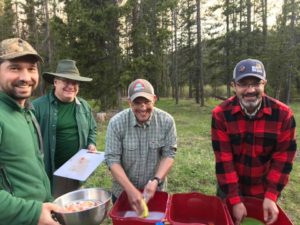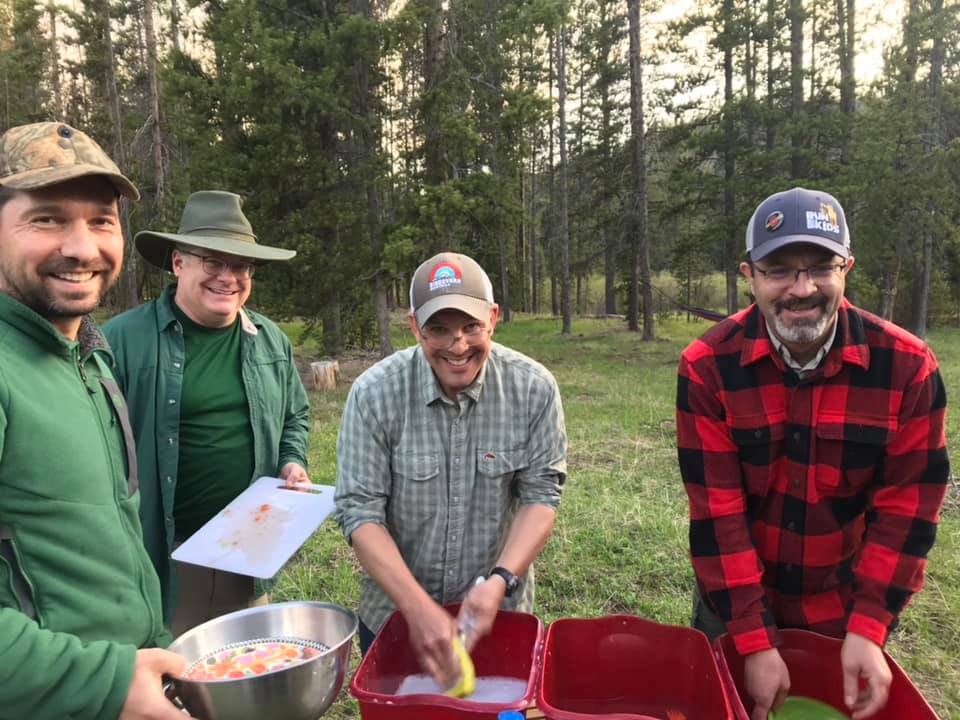 Scenes at the campsite: End of campout reflection, a "corn dog", and some enthusiastic dish washers!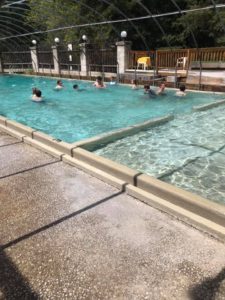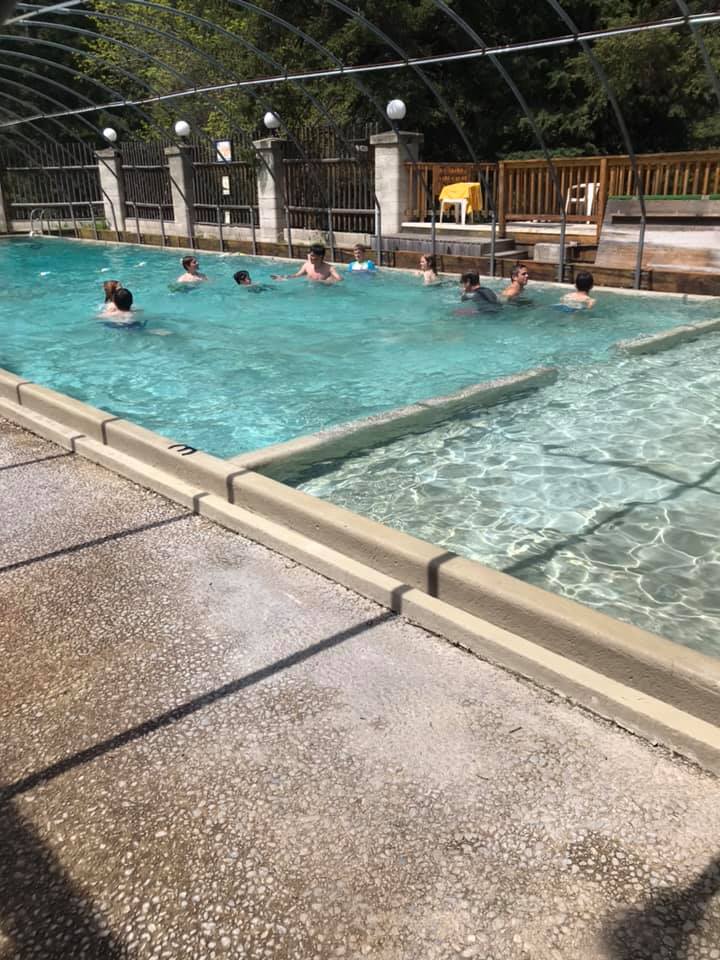 Scouts swimming at Lost Trail Hot Springs