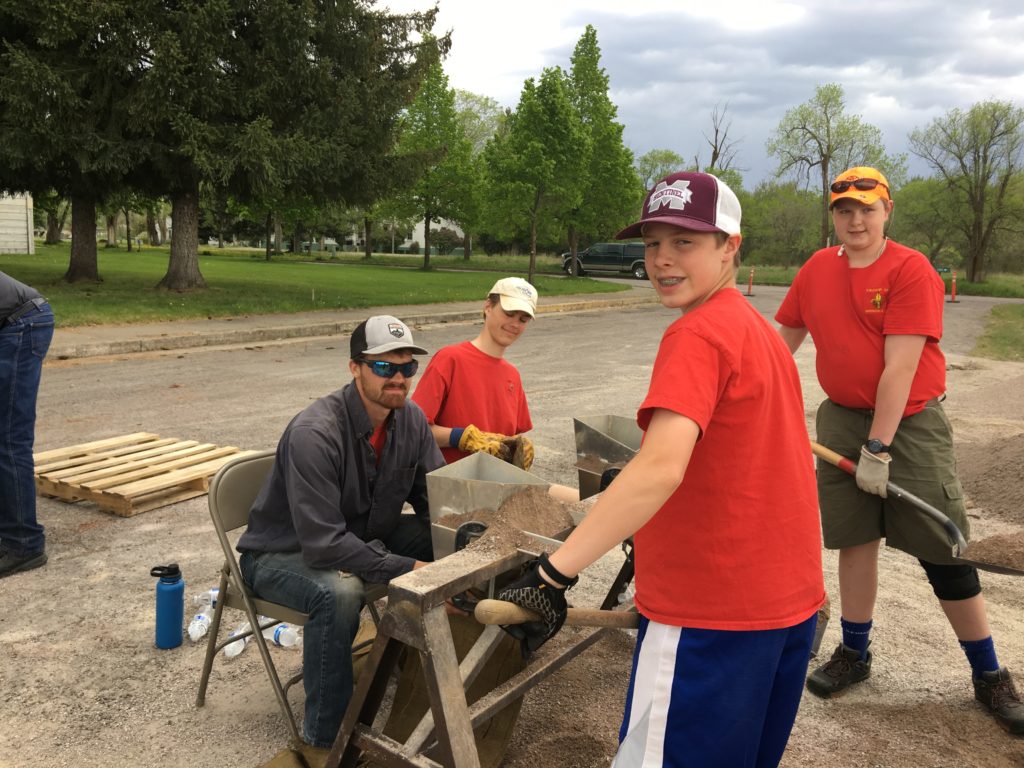 This past Wednesday, Troop 1911 met out at Fort Missoula to help fill sandbags for local residents who are building protection against the floodwaters roiling western Montana. We met at the sandbag filling station set up by Team Rubicon. Considering the stormy weather and impending final exams, we had a great turnout, with eight Scouts and five adults pitching in.
Scouts and adults quickly got into the rhythm and became sandbag-filling dynamos, filling up half a dozen pallets with badly-needed bags. Conveniently, this volunteer effort also helped some Scouts fulfill their requirements for the Eagle-required Emergency Preparedness merit badge.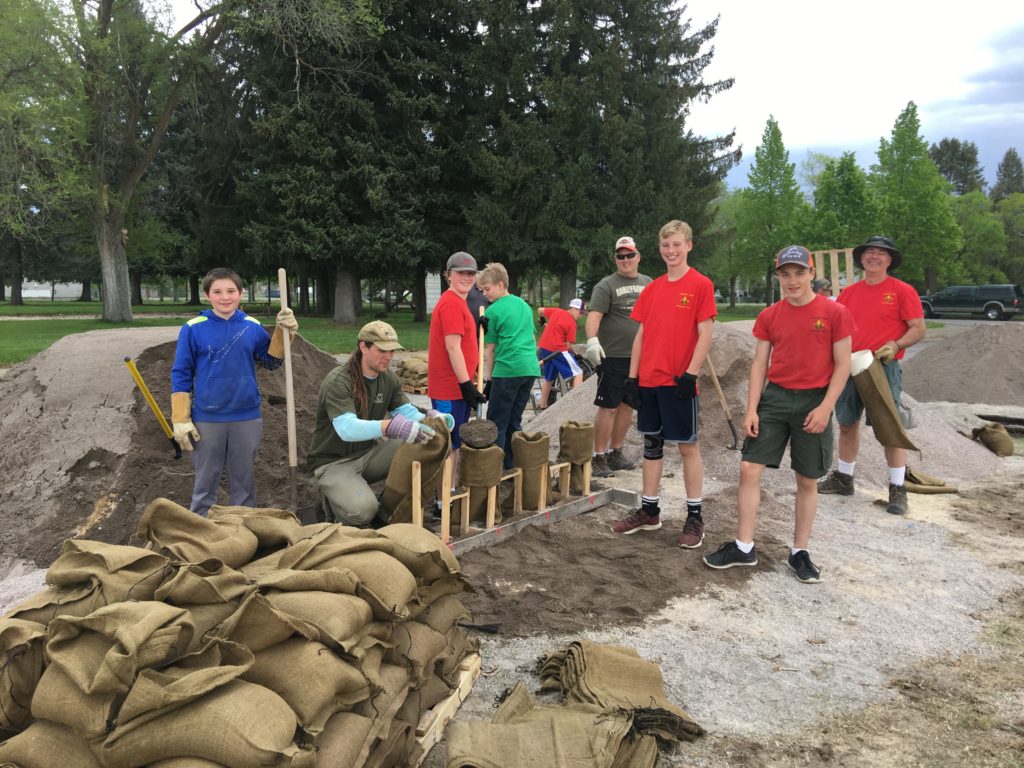 Unfortunately, distant lightning strikes closed down the operation as we were really hitting our stride. Nonetheless, the guys continued helping by packing up the area before gusty winds blew the operation to Kansas!