Day 3: Hole In the Wall
On the third day of the expedition, we arose early and headed to Hole in the Wall camp – a desert-like campsite near the base of a large cliff with a window through the upper part; the namesake of the camp. Along the way, we passed the Citadel Rock, a National Historic Site noted by Lewis and Clark when they passed by in 1805.
After lunch, we hiked up to the base of the Hole, a land of crevices, hoodoos, walls, cracks, and all sorts of features to explore, all while overlooking the Missouri River.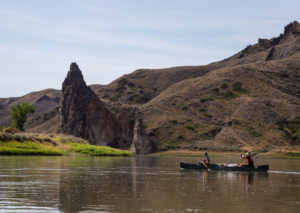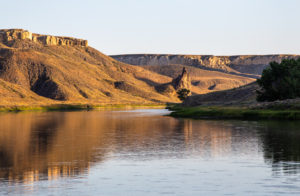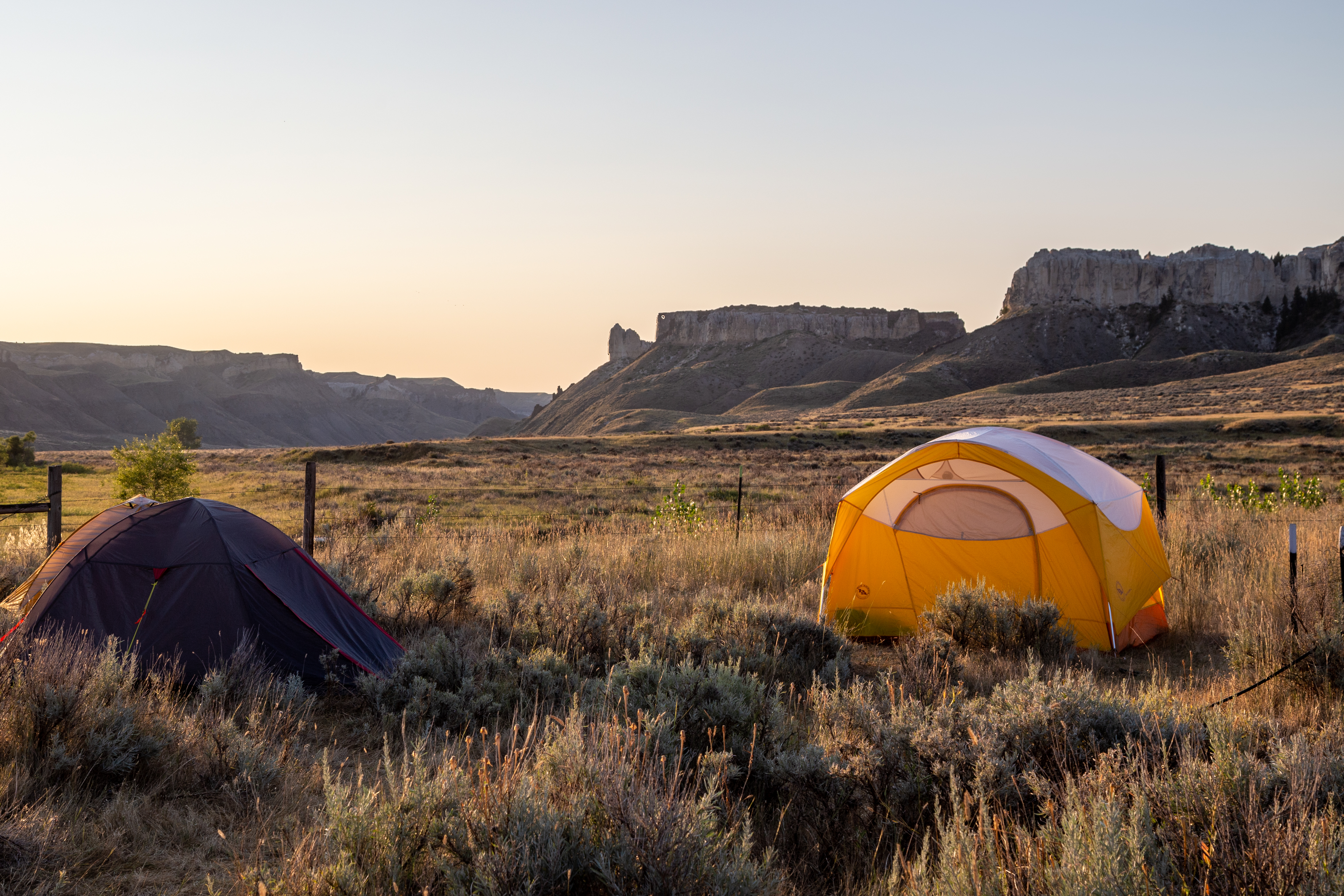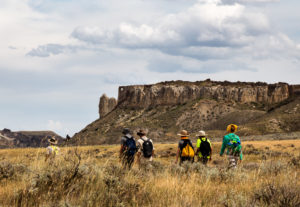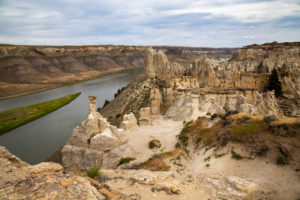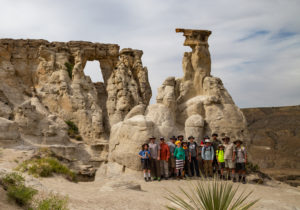 Day 4: Slaughter
On Thursday, we made the journey from Hole in the Wall to Slaughter, our final camping spot on the river. Here, we had dinner, admired the Lewis and Clark site, had another swim and did some fishing. We got to bed early so we could get up early the next day and head home.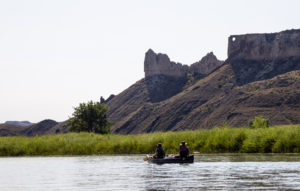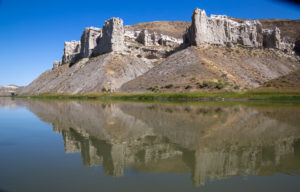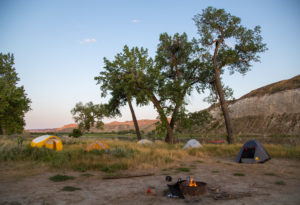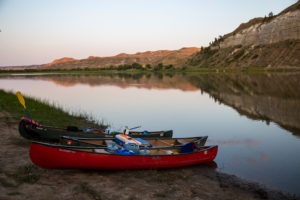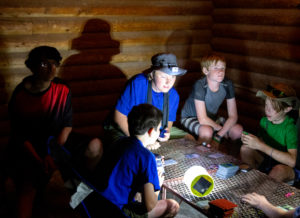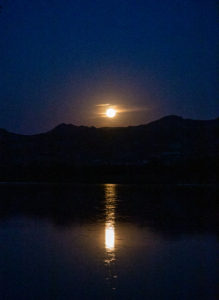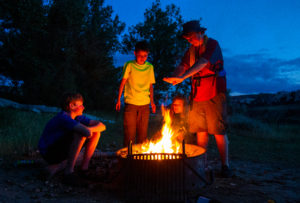 Day 5: Judith Landing and Home
We got up early to a beautiful sunrise, and were on the water by 8:30. We traveled about 12 miles to Judith Landing to catch a noon shuttle. After getting reunited with our vehicles at Coal Banks, we headed back to Missoula and arrived in town about 7 PM.